集まる、つながる、語り合う ~未来への共創 北海道~
豊かな自然を有する北海道は、一つの自治体内に多数の大学や研究機関を有する、国内でも類のない"知の集積地"です。この恵まれたポテンシャルを生かし、スタートアップ創出、アントレプレナー育成、地域づくりの取り組みが各地域で急速に立ち上がっています。
本フォーラムでは、これらの取り組みを加速させ、新しい北海道の創生に向けて、世代・地域・属性をまたいだ北海道ならではの超異分野連携イノベーションエコシステムの構築を目指します。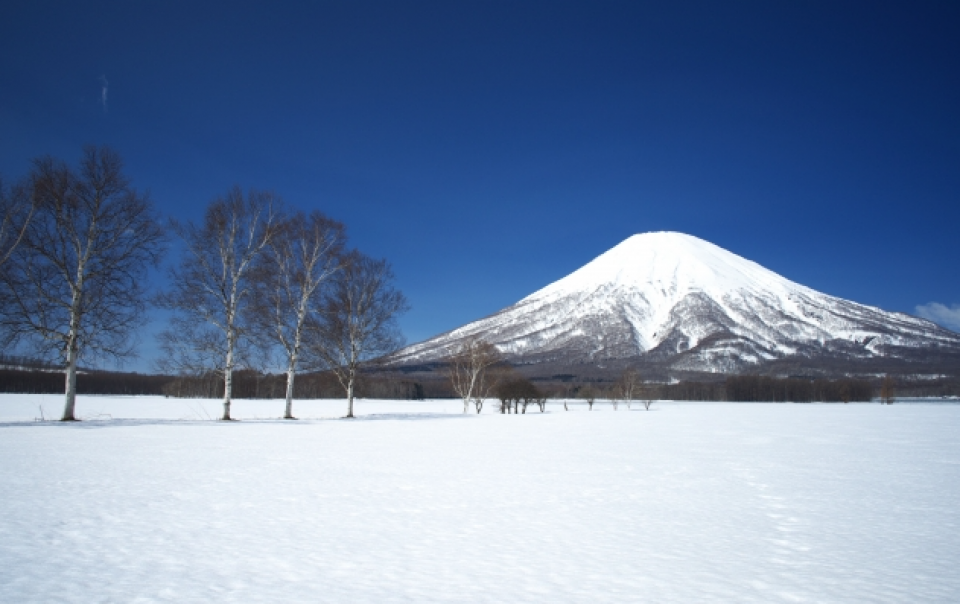 開催概要
日程 2021年12月4日(土)
場所 札幌市内
主催 株式会社リバネス、チャレンジフィールド北海道 (予定)
<関連キーワード>
農林水産業、ものづくり産業、サスティナブル、スマート化、再生可能エネルギー、脱炭素、宇宙、健康、バイオ、医療など
<参加対象者>
アカデミア、ベンチャー、大企業、町工場、自治体、中学・高校生 etc
<ポスター演題募集中!>
研究発表をご希望の方(ポスター発表)や事業紹介ブース出展を募集しています(2021年11月4日(木)24:00まで)。北海道フォーラムでは、中高生による研究発表も積極的に募集しています。

(外部リンク)
超異分野学会とは
近年、指数関数的に科学論文の数が増加しているのに対し、私たちが利用可能な知識の増加速度は到底およんでいません。このギャップを埋めるために、㈱リバネスが開催しているのが「超異分野学会」です。㈱リバネスは、社会が利用できる知識へとサイエンスをブリッジするサイエンスブリッジコミュケーターとして、科学者、エンジニア、ビジネスパーソン、町工場の匠、医師、農業者、教育者など、多様な異分野のスペシャリストどうしを結びつけてきました。また様々な地域で「地域フォーラム」を開催し、地域の特徴や課題をとらえ、それらを実証フィールドかすることにより、テクノロジーベンチャーや研究者を集積、社会課題解決を促進するプロジェクトを多数生み出してきました。
地域・社会課題解決を目指すチャレンジフィールド北海道においても、科学技術の力を生かし、産学官の融合のみならず世代・地域・属性を越えた超異分野間の連携促進の場としてこの学会を開催することにより、イノベーションが次々と生まれるエコシステムの構築を目指したいと考えています。今回は㈱リバネスとチャレンジフィールド北海道が旗振り役となり、北海道初の「超異分野学会 北海道フォーラム」を開催します。
過去の実施状況はこちら

(外部リンク)
ーーーEnglish Versionーーー
Gathering, Connecting, Discussing – Co-creation for the Future: Hokkaido
Hokkaido, with its rich natural environment, is one of the most unique "knowledge clusters" in Japan, with many universities and research institutes located within a single municipality.
By taking advantage of this blessed potential, efforts to create startups, foster entrepreneurs, and develop local communities are rapidly emerging in each region.
This forum aims to accelerate these efforts and build an innovation ecosystem of hyper-interdisciplinary collaboration that is unique to Hokkaido, spanning generations, regions, and attributes, with the aim of creating a new Hokkaido.
Conference Outline
Date:December 4, 2021
Place: Sapporo City
Organizer: Leave a Nest Co., Ltd., Challenge Field Hokkaido (tentative)
<Related Keywords>
Agriculture, forestry and fisheries industry, manufacturing industry, sustainable, smart, renewable energy, decarbonization, space, health, biotechnology, medicine, etc.
<Target Participants>
Academia, venture companies, large corporations, town factories, local governments, junior high and high school students, etc.
<Call for Poster Abstracts! >
We are now accepting poster presentations.We are looking for people who would like to present your research (poster presentation) or exhibit at our project introduction booth (until 24:00, Thursday, November 4, 2021). This Forum is also actively seeking research presentations by junior and senior high school students.
Website:
https://hic.lne.st/conference/hokkaido2021/
※Available only in Japanese.
What is "Hyper Interdisciplinary Conference"?
While the number of scientific papers has been increasing exponentially in recent years, the rate of increase in the knowledge available to us has not been nearly as fast. In order to fill this gap, Leave a nest Inc. is organizing the "Hyper Interdisciplinary Conference". As a science bridge communicator that bridges science to knowledge that can be used by society,Leave a nest Inc. has been connecting specialists in various different fields, such as scientists, engineers, business people, factory workers, doctors, farmers, and educators. In addition, we have held "Regional Forums" in various regions to identify regional characteristics and issues, and by using these as demonstration fields, we have accumulated technology ventures and researchers, and have created many projects that promote the solution of social issues.
In the Challenge Field Hokkaido, where we aim to solve regional and social issues, we would like to build an ecosystem where innovation is born one after another by holding this conference as a place to promote not only the fusion of industry, academia, and government, but also collaboration among super-different fields that transcends generations, regions, and attributes, utilizing the power of science and technology. This conference will be held in collaboration with Leave a nest Inc. and Challenge Field Hokkaido will take the lead in organizing the first "Hyper Interdisciplinary Conference in Hokkaido".
Past Implemention:
https://hic.lne.st/archive/
※Available only in Japanese.